In recent years, the video contents in the broadcast industry are stored and managed by hard disk drive (hereinafter HDD). However, "The lifetime of HDD is 4-5 years and its not suitable as long-term storage. On the other hand, LTO, which has become attractive recently, has 15 years as manufacturer's warranty." said Mr. Tetsuya Kaneko who is manager of Broadcast Engineering Department of NHK Media Technology, Inc. (hereinafter NHK MT).
When video contents will be stored long-term and managed by broadcast equipment, it is not preferable that the stored data is no longer available in 4-5 years. If LTO tape is used, it is easy to use the data in the LTO again in the broadcasting or other purpose because the data is available 15 years. Thus, the transition to LTO is ideal way.
Due to these reasons, NHK MT had created the scheme of storage and management by implementation of LTO as archive media. However, if they want to store the data in LTO from VTR or HDD file, the data have to be converted in a format. As a result, the requests to store the current HDD file for broadcast without conversion in another file format came out.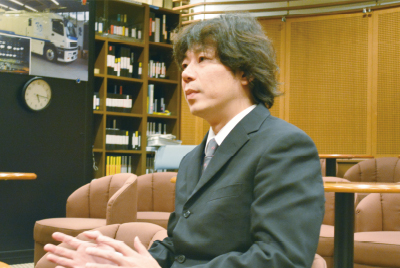 Whatever the video content is, all contents are our important assets. If the contents are no longer playback, it is similar to lose a lifeline. That's why, not only stored and managed over a long period of time but also can be used in various PC environment is important.