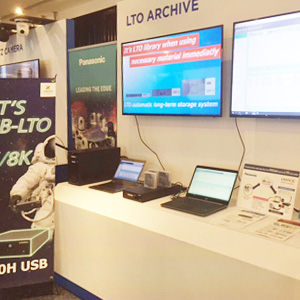 A demonstration video was also streamed along with the product introduction of LTO tape drive and Archive software.
>> Please see the video contents here.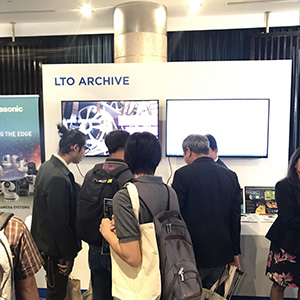 Lots of customers from Asian countries who were interested in LTO archiving system as a new storage option visited the UNITEX booth.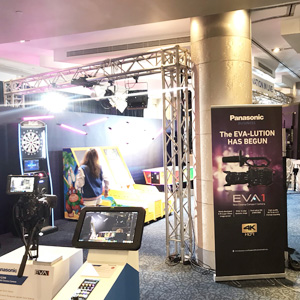 The P2 Cast collaboration promoted by Panasonic is spreading at Video and Broadcast industry in Japan and overseas.